Livry Ladder Bookshelf 5 Tier
Livry Ladder Bookshelf 5 Tier
Rs 18,490

Product Code: 22172 | 23596
Availability: 3
Credit Interest-Free: N/A
Shipping & Delivery Included
Indicative monthly instalment:
---
Specification
Product

Livry Ladder Bookshelf 5 Tier
Size (WxDxH)
Installation Type
Delivery Days
Material Type
Country of Origin
Product Description

Contemporary design

Add style and extra storage and display space to any room with This Ladder Bookcase. The simple construction creates an attractive look and feel. Elegant and modern the Livry Ladder Bookshelf will fit well with your personal taste and interior décor. It features a unique design that will enhance the look of many decor styles.









Storage space
The Livry ladder bookcase has 5 spacious shelves that provide ample space for books, plants and frames. It is ideal for use in a living room, bedroom, kitchen or home office, each shelf has a baffle to stop things falling down.
---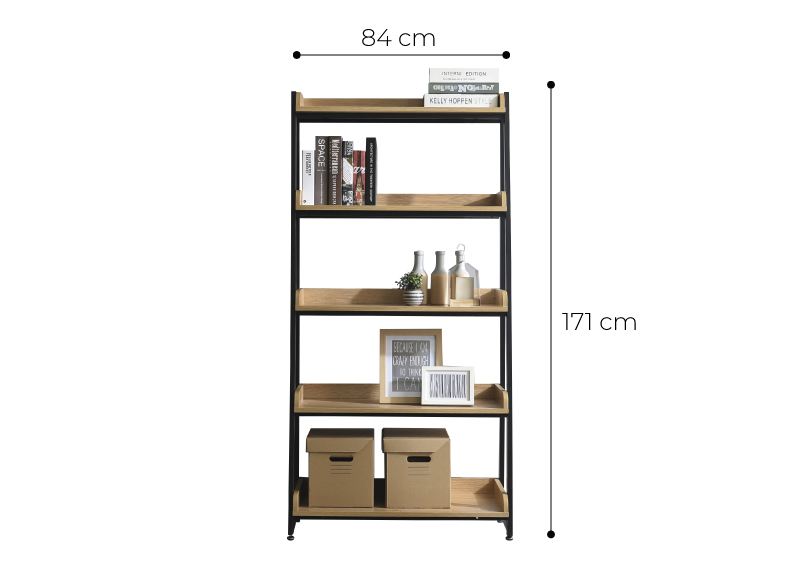 Product Dimensions Layout

In the picture you can see the exact dimensions of the product. If you require more information, please chat with our customer representatives, they will help you further.
For video call assistance:
Please book an appointment with one of our salesperson and they will help you further in accordance to their availability.
Payment Methods
Frequently bought together