Burnet Bar Chair
Burnet Bar Chair
Rs 6,290

Product Code: 22264 | 22180
Availability: 1
Credit Interest-Free: N/A
Shipping & Delivery Included
Indicative monthly instalment:
---
Specification
Product

Burnet Bar Chair
Size (WxDxH)
Installation Type
Delivery Days
Material Type
Country of Origin
Product Description

Versatile

These bar stools will perfectly enhance the decor of your living room and also add a contemporary touch to your office, bar, or restaurant.
Strong and sturdy

Our Burnet Bar Chair is strong and durable, with a manual fixed lifting handle, adjustable height, and stylish appearance. Its curved backrest, with the comfortable placement of feet, gives a stable structure.







Comfortable
The entire seat is filled with high-quality foam and equipped with cushions, which can bring you a very comfortable sitting position.
---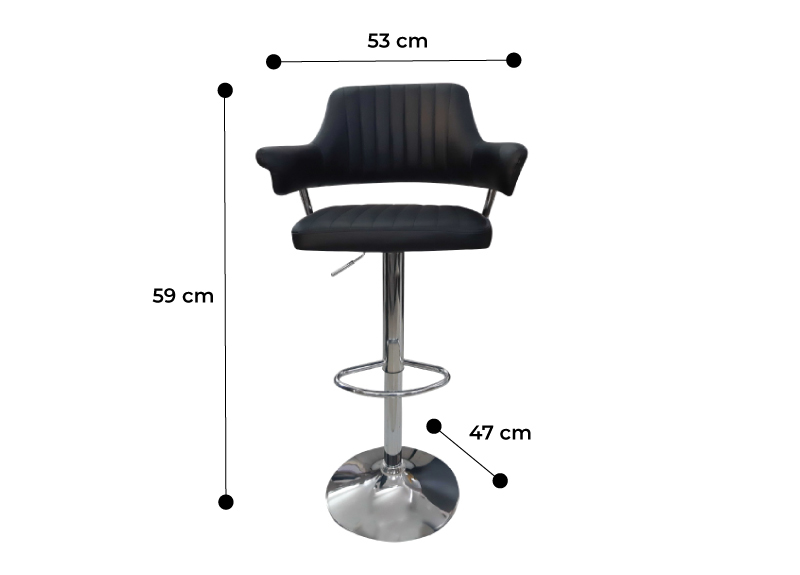 Product Dimensions Layout

In the picture, you can see the exact dimensions of the product. If you require more information, please chat with our customer representatives, they will help you further.
For video call assistance:
Please book an appointment with one of our salespeople and they will help you further in accordance with their availability.
Payment Methods
Frequently bought together