Basel Bar Stool
Basel Bar Stool
Rs 6,790

Product Code: 22910 | 22911
Availability: 1
Credit Interest-Free: N/A
Shipping & Delivery Included
Indicative monthly instalment:
---
Specification
Product

Basel Bar Stool
Size (WxDxH)
Installation Type
Delivery Days
Material Type
Country of Origin
Product Description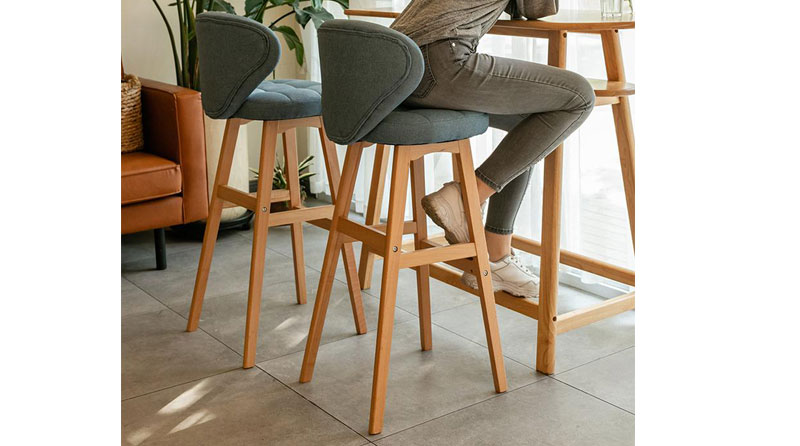 Style

A blend of contemporary & industrial design easily accents your modern kitchen or office interior. The Basel Bar Stool can be used it for your dining and kitchen area, or as a backup chair on dinner parties.
Value for money

More than just a spot to sit, this Basel bar stool adds style to your ensemble! Put it to work in the living room as a worthy accent to your sofa, or let it take up a corner of the master suite to complete the aesthetic. The plush padded seat with high-density foam will provide you with all-day comfort.







Comfortable
The curved wood back is ideal for posture alignment and unmatched support for days on end. The foundation of the product is supported by wood and chrome footrest for a chic and stylish aesthetic without comprising practicality and functionality of this item.
---


Product Dimensions Layout

In the picture you can see the exact dimensions of the product. If you require more information, please chat with our customer representatives, they will help you further.
For video call assistance:
Please book an appointment with one of our salesperson and they will help you further in accordance to their availability.
Payment Methods
Frequently bought together